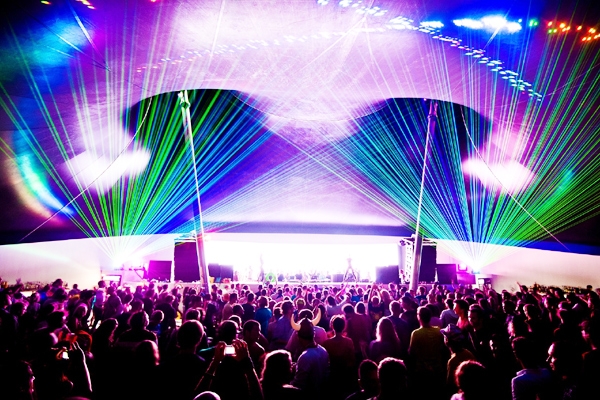 Be ready for the musical night in Florida. Don't miss! Telugu Association of Florida is organizing an  Thaman Musical Night 2016 on Saturday, MAY 14 2016, at the Florida State Fair Ground, 4800 U.S. 301, Tampa, FL 33610.
According to organizers, Geetha Madhuri, Sri Krishna, Sameera Chavali, Pradeep and Deepu will perform in the event. The event is free for the annual members and life members 2015-2016 of the association. The ticket will cost $20 for life members, $25 for general admission, $10 for kids under 5-12 and $15 for the USF students. Ticket will not be needed for kids under 5.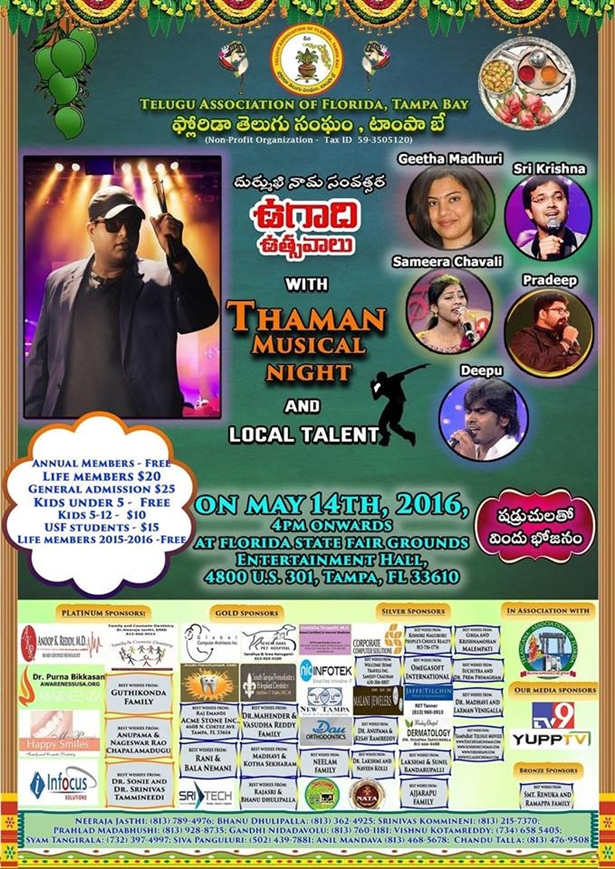 Event Details:
Name: Thaman Musical Night 2016!
Organized by: Telugu Association of Florida
Venue: Florida State Fair Ground, 4800 U.S. 301, Tampa, FL 33610
Date & Time : Saturday, MAY 14 2016, 4:00PM
Phone: 813-789-4976
Nandini