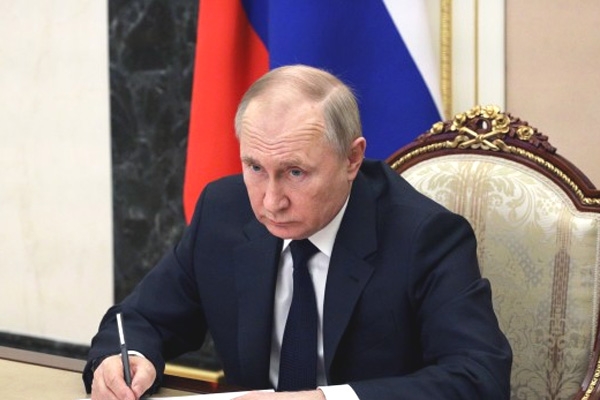 (Image source from: Twitter.com/KremlinRussia_E)
Russian President Vladimir Putin has been facing the heat because of the Russian invasion against Ukraine. He made a statement that the direct or indirect clash with the troops of NATO with the Russian Army will lead to Global Catastrophe. This created a stir across the globe. He made these statements in a news conferecent in Kazakhstan's capital Astana. "The direct and indirect clash of NATO troops with the Russian army is very dangerous and can lead to Global Catastrophe. Those who are saying this will be smart enough to take such a drastic step" told Putin. Before this, Vladimir Putin warned the use of nuclear weapons to defend the Russian territory after attacking four regions of Ukraine in the month of September.
If the predictions are true, more than 300 crore people will die and close to 200 crore people will suffer with various health diseases. Analysts say that Putin is not able to digest about the Ukraine's plans and the counter attacks. There are high chances that he may take up the chance of using nuclear weapons which will be a threat for the mankind. There are also talks that Vladimir Putin may take up nuclear attacks on Ukraine and not in other territories. Some of the places where the troops of Ukraine are operating are identified. If this is true, USA and NATO will directly involve in the war. This will even lead to the Third World War which will disrupt the nations and the mankind.